April 20, 2021 @ 4:30 pm

-

6:00 pm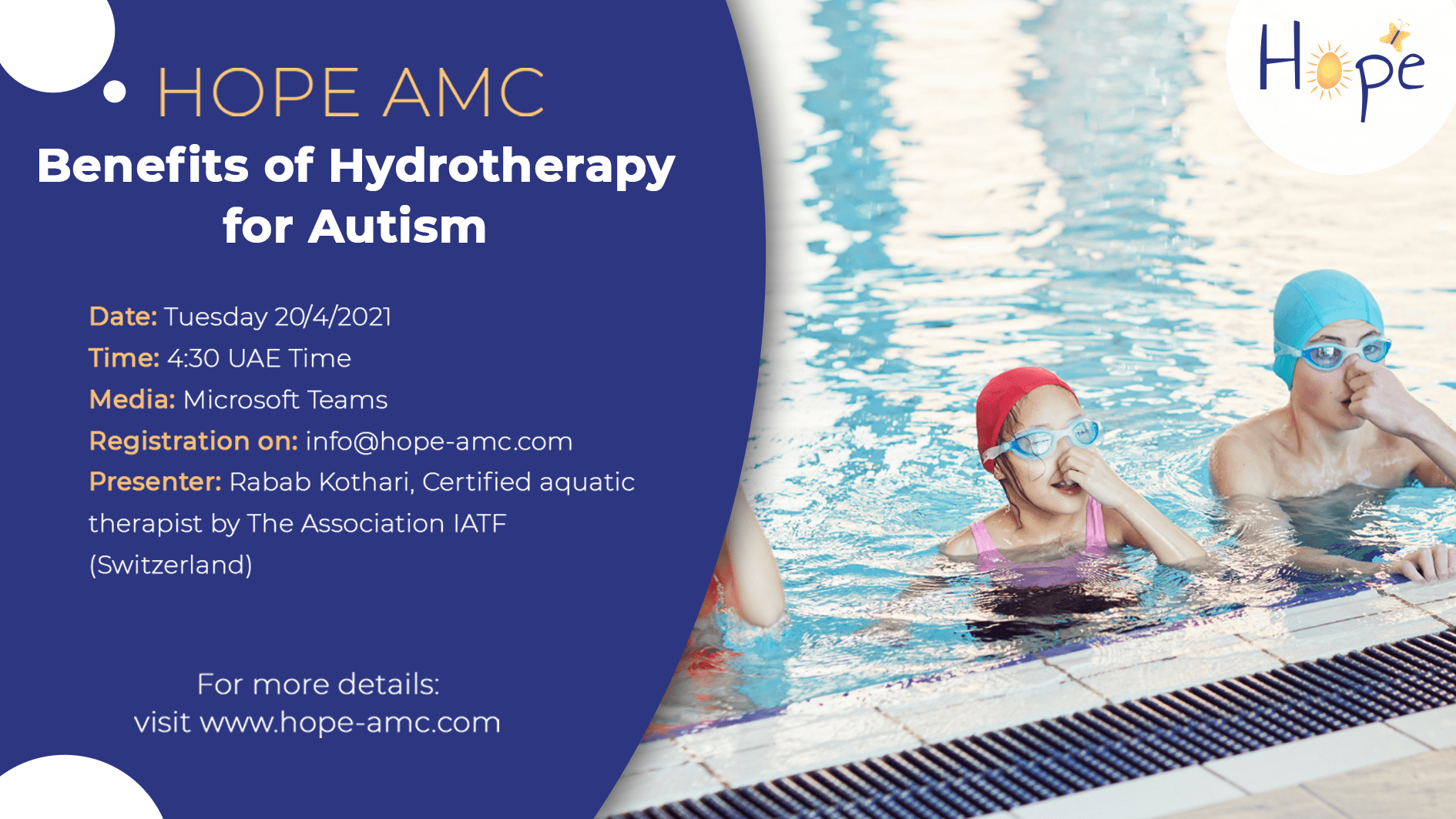 Autism is a developmental disorder that affects communication and social skills. Children also have certain sensory issues that affect their daily life skills.
Aquatic therapy has shown to help children with autism as it provides them with an outlet to channelize their sensory needs, improve motor skills, improve their danger awareness and cognition.
Also, it teaches them lifesaving skills and it's just plain fun!!
In the webinar, we are going to understand how we can go ahead and gain the maximum advantage of water for our children having autism.
Participants: Parents & Professionals.
Please register on [email protected]