Early Childhood Intervention (ECI) provides specialized support and assistance to newborns and kids with developmental delays and their loved ones to promote growth, well-being, and social life.
If your kid is found to be eligible, your family will be matched with a service coordinator who will help you arrange in-home or community-based programs. You will coordinate services and create a personalized family service plan with your coordinator.
Advantages of Early Intervention Services
Early childhood is equally important for children with developmental delays and disabilities as it is for other normal children. It would not be wrong to say that their future growth highly depends on the crucial learning patterns established during their early childhood.
Children's early years also hold great importance for the whole family. This is the perfect time for family members to start learning how to care for their children with special needs, meet their needs, and constructively adapt to having children with developmental delays.
How to Aid in the Detection of Early Delays?
Play-based examinations are used to identify developmental deficits. Typically, a kid is subjected to a developmental screening to determine whether an additional evaluation is required. A skilled expert will undertake a more in-depth developmental evaluation if the screening indicates a developmental delay. Assessments include assessing the infant or toddler's skills and requirements and determining suitable services.
Who is Eligible for Early Intervention?
Disabled children under the age of 3 are eligible for early intervention services offered by the Early Intervention Expert. Early intervention assists children in overcoming the obstacles they confront as a result of their impairment. Parents gain from early intervention services since they learn to handle and deal with their child's problems more effectively. Parents are also advised on incorporating the child into the family and social activities.
At first, parents are given information about the types of services provided by Early Intervention Experts. Furthermore, parents and early intervention specialists must agree on the goals that the child and family must attain by the end of the intervention. The intervention program is launched following mutual agreement.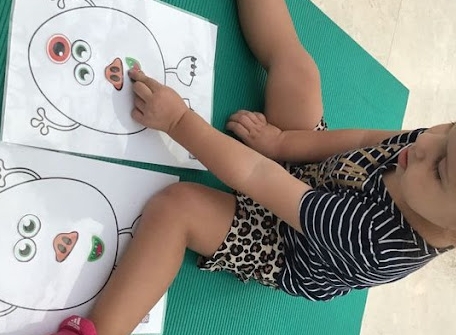 To be eligible for early invention services, your child must meet one of the three criteria listed below:
● Medically Recognized Illness
Your kid will be eligible for ECI services if they have a chronic medical illness that will likely cause developmental issues and require treatment. To confirm the diagnoses, health records must be submitted to the therapists.
● Impaired Hearing or Vision
ECI is available to children who have visual or auditory disabilities. A team comprised of certified employees from your local independent education department determines this.
● Delay in Development
ECI services are available to children who have a developmental delay of at least 25% in motor functions, language, social and emotional or cognitive skills. There must be a 33 percent delay in expressive language development to qualify.
Your youngster will be assessed to evaluate the type and degree of their abilities, delays, or issues. Your child may be eligible for services if they are over three. You can ask about special education assistance from the therapists, and a referral for assessment can be obtained by contacting someone from special education.
Who Has the Authority to Refer a Child to Early Intervention?
A child can be referred to EI by anyone, including:
● Pediatricians
● Parents or Guardians
● Caregivers for children
A diagnosis is not even required for the child. A team of specialists from the EI program will assess and evaluate the children to discover if they are eligible for the program.
Benefits of Early Intervention
It is vital to act early for children who have or are at threat of developing developmental delays or disabilities. The most rapid pace of learning and growth happens in the years preceding a child's entry into school.
During these crucial years, something not taught will be more difficult to learn later in life. Students who experience early childhood intervention do better on standardized exams and need less special education.
Early childhood intervention benefits entire families. Early intervention can lessen family stress by offering supportive services to the family. Teaching parents how to teach a cognitively impaired child can help them feel more confident in their parenting abilities.
Early childhood intervention is also beneficial to society, and it promotes independence in youngsters, which can save them from being reliant on society later in life. Early intervention has been demonstrated to minimize the likelihood of a child committing mistakes.
Types of Early Interventions
A team of licensed or highly qualified providers evaluates the child, plans services, and delivers them. The following therapies could be on the program:
● Occupational Therapy
Occupational therapy aids in the development of cognitive, visual, sensory, and motor skills needed to handle items. Occupational therapy can assist in developing ideas such as coordination for using a spoon and sensory abilities for scribbling.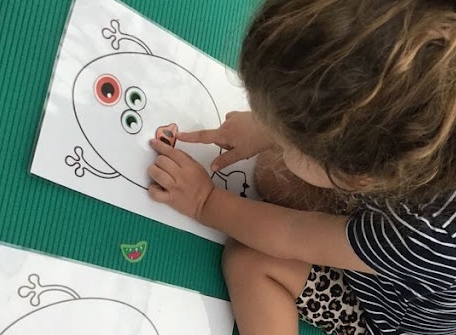 ● Speech-Language Pathology
Speech and language therapy promotes receptive and expressive communication and oral motor skills for speaking and swallowing. Speech therapy may include words, visuals, motions, and digital equipment.
● Physiotherapy
Physical therapy aids in promoting stability while sitting or standing and crawling or walking. Physical therapy also addresses children's needs for adaptable devices such as walkers and wheelchairs.
● Special Training in the Early Years
Early childhood educators assist in providing developmentally appropriate learning environments and activities that improve cognitive and social skills, such as singing songs and requesting games to play.
● Social and Emotional Needs
Social work services examine a child's and their family's social and emotional needs and offer therapy or parent training.
These therapies are not only the first to detect when early intervention is required, but they can also monitor a child's growth and inform parents or other physicians if there are any changes. They collaborate with parents to provide children with the best possible potential for the future as they grow up.
Conclusion
Early intervention helps children develop life and educational skills such as the ability to form and maintain friendships, literacy and problem-solving skills. These abilities will be helpful to them throughout their lives. As a result, it is critical to intervene as soon as feasible.

Hope AMC is a trustworthy paediatric centre. Our experienced early intervention therapists assess the current condition of premature babies and recommend the best therapist for their specific needs. Our therapists can also assist mothers with preterm infants in reducing anxiety and depression, as well as improving their efficacy as parents.

Consult our therapists today.

|