Our social and speech skills are closely linked with each other as they enhance our communication. It is indeed a vital skill to communicate clearly, accurately, and as intended; therefore, it should not be overlooked.
Some children don't have any difficulty making friends; they always play, share, and communicate with their classmates and teachers. While some children face the difficulty that prevents them from performing socially and academically. Children with special needs often struggle with the necessary social skills they need for general communication and language.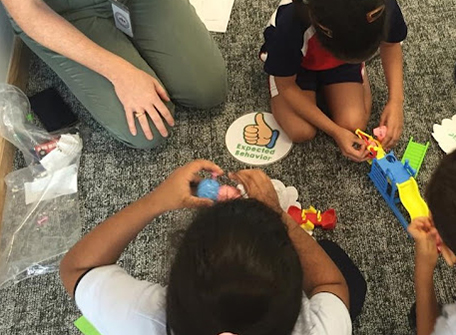 Language development is no doubt essential for children and if your child needs extra improvement, as a parent, you need to considerspeech and language therapy!
Generally speaking, speech therapy focuses on different issues of language development such as apraxia of speech, stutters, autism spectrum disorder and articulation disorder. No matter what case your child relates to, their early intervention through speech and language therapy is critical. It is to note that speech group therapy can also work to correct and intercept language development issues.
If your young child shows signs of any language disorder or any speech delays, you need to consider enrolling them into speech group therapy to improve their language development skills.
But before that, let's learn what speech group therapy is!
What is Speech Group Therapy?
Group therapy or Speech group therapy includes group settings of 5 to 8 children who are usually of similar ages. In this group of children, they are delivered speech therapy sessions to learn and work towards the same communication and language goals. Group therapy ensures that all children work together to make peers and find similarities while developing essential skills.
This therapy will provide your child with one-on-one attention with no distraction, which is undoubtedly an encouraging learning environment. There is also one thing to remember: this therapy does not always reflect the real-life experience of the child. Group therapy allows children to have various social and academic settings alongside the expected disruptions in those settings.
Speech group therapists incorporate fun in activities and help children engage in activities of their interest. These might include:
Dance, craft, art and drama group
Lego and building group
Pokemon and Minecraft groups
Math, technology, science and coding groups.
What Does Speech Group Therapy Offer?
Registered speech-language pathologists (SLPs) help support and model children to reach their goals.
They help your child get support from their friends and build confidence through new friendships.
Peer communication through genuine social settings.
Develop the ability in a child to teach and learn from others.
Give the children a real-world environment in a practice-setting group.
Benefits of Group Therapy
● Mimics Real-World Situations
One of the crucial benefits of speech group therapy is the realistic environment. As your child grows, they will be involved in group social settings such as playdates with friends, a classroom or a birthday party. In group therapy, children will have many communication elements in a different environment that mimic the real world.
● Develop Language and Social Communication
Speech and language developmentare important milestones for children, especially before joining the academic learning environment. School's learning environment, well-organized play dates, and daycare push children to become more social. If your child is experiencing delays in speech development and cannot participate in social and communication activities, this therapy can be very helpful.
Group speech therapy helps children progress in social and communication skills. This group provides them with different activities such as participating in group games, interacting with friends during play, communicating feelings consistently. These all provide opportunities for children to improve their social communication and develop speech and language skills.
● Language Development Becomes Fun with Friends
If your child has autism spectrum disorder, speech and language development become a more serious issue. Inability to communicate and speak properly can be frustrating for both kids and parents. All problems can be avoided with mindfulness techniques. On the other hand, therapy will improve language and speech development and techniques; both can be fun!
Different fun activities and games in school always make the learning fun; the same goes for group speech therapy. In this therapy, your child will have so many friends who give them a chance of interaction, communication, socialization, making friends and having fun!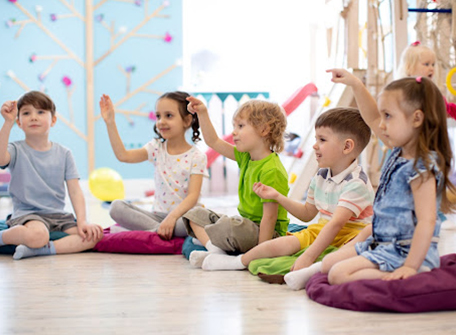 Following are different way that makes group therapy more fun for children:
Games
Structured activities
Storytime
Cooperative play
Children in this therapy setting are grouped according to their age and developmental abilities to help each other. Children who have speech and communication issues need not be left alone; instead, they should be with their peers on this level so that they are not held back or intimidated.
● Makes Kids Believe They are Not Alone
When children meet and see other children with the same disabilities, they begin to have feelings that they are not alone in this world, and there are also many people just like them who are struggling and facing those challenges. This thought develops a little confidence in them, and they try to participate in group therapy activities.
● Offers Different Communication Methods
Group therapy not only helps your child in learning progress, but it can also benefit your child in many ways as this therapy focuses on various development issues. Multiple ways hinder communication style and cause delays, disorders, or impairments, so group speech therapy individually assists children and teaches them augmentative and alternative communication (AAC). Some examples include:
Gestures
Facial Expression
Tablets
Books
Sign Languages
Body postures
Children with severe communication disorders have more significant speech and language development issues. They require AAC group therapy because it is structured differently from traditional speech therapy sessions. AAC group therapy has three roles: speech and language pathologist, learners, and facilitator. Each group leader is tasked to provide the specific AAC devices of practice.
Wrapping Up
If you are worried about your child's speech and language skills, get them enrolled in Speech Group Therapy. There is a wide range of therapy services available for kids, especially options that involve fun, engaging and encouraging friendships.

Never let your child feel left behind in this fast-growing world where communication is the only key to moving forward!

Hope AMC, one of Dubai's leading paediatric rehabilitation clinics, provides children with cutting-edge speech and language therapy. Our therapists create one-of-a-kind therapy programs to meet the specific needs of each kid.

Contact our speech and language therapist today.

|