Generally speaking, rehabilitation helps individuals achieve independence, the highest level of function, and living standards. Rehabilitation does not reverse or repair the damage caused by trauma or disease; instead assists the child in restoring health.
With Intensive Rehabilitation, your children will remain in the hospital while focusing their daily routine on therapy. Rehabilitation includes physical, occupational, speech therapy and individual sessions with psychologists and specialists.
Main Objectives of Intensive Rehabilitation
Intensive Rehabilitation is designed to address addictions, anxiety, eating disorders, and other dependencies while enabling your children to carry on with their normal daily activities. Through this program, therapists will assist your child in making a smooth and seamless transition while establishing support mechanisms, assisting with relapse management, and providing healthy coping strategies. They will also provide practical, evidence-based strategies to ensure your child's long-term well-being.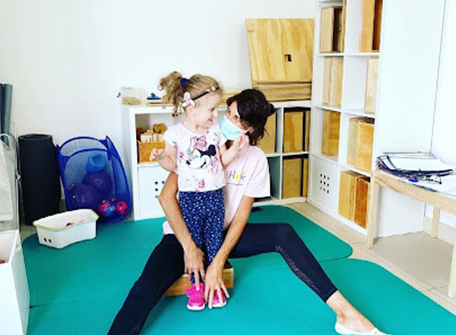 How Does Intensive Rehabilitation Work?
Rather than the intensity of medical treatment, intensive therapy usually describes the level of psychotherapy and related services provided. A child's treatment intensity can be evaluated in one of four ways:
Treatment Frequency: The more frequently a therapist and patient meet, the more opportunities they can discuss essential data, patterns, thoughts, and actions. Intensive rehabilitation is one of the most common high-frequency, short-term treatments. This rehabilitation is beneficial in treating mood and anxiety disorders, and it is currently being tested for its efficacy in treating substance use disorders.
Time of Treatment: Intensive Rehabilitation is intended to be brief. Cognitive-behavioral treatment (CBT), for instance, is often scheduled to last three to six months. However, extending cognitive-behavioral therapy to nine months has promoted long-term abstinence in treating some substance use disorders.
Treatment Setting: Intensive therapy is typically delivered in settings that allow for significant levels of therapist-patient interaction. Some of the treatment programs include partial hospitalization programs, inpatient hospitalization, and intensive outpatient programs.
Treatment's Scope: While some forms of intensive rehabilitation, such as CBT, are often problem-focused, others, such as psychodynamic therapy, focus on gaining insight into patterns of unconscious behaviors to affect more basic human transformation.
Who Can Get Intensive Rehabilitation?
If your child is hospitalized due to an injury or sickness, they may receive treatment and other medical services. If your child needs intensive therapy after their initial hospital stay, they might be eligible to get it due to one or more of the following reasons:
Children suffer from neurological problems such as cerebral palsy, developmental delays, brain injury, stroke, muscle tone issues, and spinal cord injury.
Movement disorders caused by hereditary problems
Suffering from Global Developmental Delay.
Children who require post-operative Rehabilitation
Children who need more assistance before beginning school.
How Long Does the Procedure Take?
Every week, this three-week intense therapy is divided into five daily sessions. The session can last for 2 to 6 hours per day, depending on the child's age, needs, condition, abilities, and shortcomings.
A significant portion of this time is spent preparing the youngster for the exercises or chores. This innovative and successful strategy enhances balance, functional skills, stamina, and muscle strength so that the kid can make basic bodily motions such as standing, sitting, kneeling, walking, and so on with minimal aid and support.
Benefits of Intensive Rehabilitation
Intensive rehabilitation covers various topics, including lip-reading, relaxation, oral skills, relationships, stability, and other services. As a parent, you will have the opportunity to:
Take a break from daily demands to evaluate things
Discuss all of your concerns
Meet deaf volunteers and tutors and understand how they learned to adapt and manage
Your family will gain assistance in making their adjustments due to meeting other participants in a similar circumstance to you.
Obtain practical and valuable information, such as where to get equipment and details about local support accessible to you when you return home.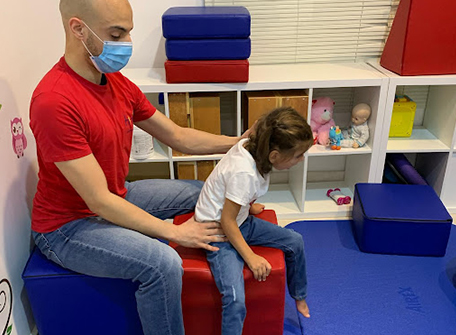 Conditions That Can Benefit From Intensive Rehabilitation
One of the most common diseases that may necessitate significant rehabilitation involves neurological problems. This category encompasses a variety of conditions that can benefit from a rigorous rehabilitation program.
It's vital to remember that with neurological problems, the more you practice the activities with your kids, the more their brains will learn about them.Intensive therapy can help your child acquire new tasks and motor abilities faster and accelerate their recovery.
Parkinson's disease is one of the most common movement disorders globally. It is a progressive brain disorder with symptoms that worsen over time, affecting the individual's ability to walk and maintain balance. There are no known therapies for this disease; however, physical therapy and exercise can benefit its management. Children with Parkinson's disease may require extensive physiotherapy at different stages in their treatment to get them on the right track.
An intense rehabilitation program for children suffering from pediatric stroke can help begin recovery. Intensive Rehabilitation takes 2 to 3 weeks on average, depending on the patient's demands and circumstances. The following are the general goals of intensive stroke treatment programs:
Working on relearning motor skills
Preventing future complications or issues that may arise post-stroke
Assisting the patient in becoming as much independent as possible
Providing treatment and practices to rewire the brain
In the case of children, the activities utilized for intense rehabilitation are exciting and engaging, intending to achieve the same results but differently.
Traumatic brain injury/injuries to the head
Patients suffering from traumatic brain injury or head injuries may benefit from intensive rehabilitation. Depending on the type of injury, intensive therapy might last two to three weeks and can be an excellent approach for the patient to start the recovery process.
Cerebral Palsy (CP) in Children
Intensive rehabilitation strategies for children with CP are commonly employed around the world. Children with CP have motor planning and motor learning problems, and intense therapy can benefit their treatment. However, intense rehabilitation programs for children are very different from adults'.
The activities done with children in this treatment method involve fun games that improve the child's engagement. In the case of youngsters, it is advantageous to schedule a rehabilitation plan during the child's school vacation to get the most out of their treatments.
The Bottom Line
A rigorous rehabilitation program improves muscular strength and function and reduces pain, and the benefits last for several months after the program is completed.

We at Hope AMC offer cutting-edge intensive rehabilitation programs to address specific conditions of kids. Our 3-week intensive therapy program is available every week, with five daily sessions for three weeks in a row. During these therapy sessions, many children make rapid and commendable progress, exceeding all expectations. In these therapy sessions, various proven techniques are used, and as a result, children learn the skills much faster than in traditional therapeutic approaches.

Consult our expert therapist today.

|